This is a simple, quick and easy keto recipe that is perfect breakfast to start your day.
Are you're wondering what could you do for a breakfast that tastes great? There are so many variables of omelettes out there so you can make it every time a little different – just to not get tired eating the same thing.
Both the white and yolk of an egg are rich in nutrients – proteins, vitamins and minerals with the yolk also containing cholesterol, fat-soluble vitamins, and essential fatty acids. Eggs are undoubtedly a superfood.
If you are new in Ketogenic Diet, you might be interested in my article "Keto Diet Guide for Beginners". I answered on some questions like "Why to choose Keto diet and What can you eat on a Keto?" and I added a simple Keto diet grocery list for beginners.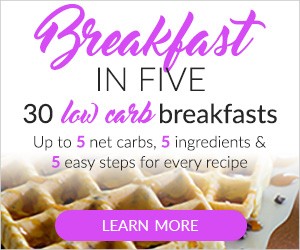 So, straight to this Bacon Cheddar Omelette breakfast. As I said earlier it's a very easy recipe so you don't need a lot of ingredients.
All you need is:
2 slices Bacon
1 tsp Bacon fat
2 Large eggs
1 oz Shredded Cheddar Cheese
2 tsp Chives
Salt
Black Pepper or other spices depending on your taste.
Instructions in 5 steps:
Make sure all ingredients are prepped. Then take a pan and heat it on medium-low with bacon fat in. Add eggs, and season with chives, salt, and pepper.
Once the edges are starting to set, add the bacon to the center and let cook for 20-30 seconds. Turn off the stove.
Add the cheese on top of the bacon, and fold edges on top of the cheese like a burrito.
Flip over and warm through on the other side.
Enjoy your quick and easy keto breakfast.
Servings: 1
Nutritional info (Per serving)
Calories: 463
Fats: 39g
Protein: 24g
Net Carbs: 1g
Also, take a look at these 5 healthy breakfasts that are easy to prepare. You might like some ideas.